With life insurance advertising going into overdrive for over 50's plans, it's important to read between the lines, many plans simply don't add up financially.
We will show you how to spot the good plans from the bad and where they are simply not appropriate. Although simple in principle there are some aspects to watch out for!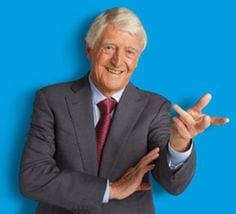 Parky here is a national treasure but his recommendation of Axa Sunlife's 50+ life insurance is perhaps one piece of advice you will want to forget, but we will come back to that.
How do Over 50's plans work?
The principle is a sound one, put simply if you are between the age of 50 and 85 you pay a monthly premium and when you pass away a lump sum is paid out to your family, with no medical required! Sounds good… But if you have no medical problems you don't want to be paying the same as someone who does, it is a bit like having 10 years no claim bonus but not telling your insurer to save 10 minutes…
Usual Features:
Costs start from £4 p/m
If you pass away in the first 1-2 years from illness you wont get the fixed lump sum, depending on the insurer; you may not get anything, the better providers will give you back everything you have paid in, sometimes with 50% extra.
During the first 1-2 years if you pass away from an accident (e.g a car accident) you will however get the full lump sum, again better providers will payout double or triple the full sum.
You will usually only pay the premiums until age 90
The price is based on the age you take out the plan, the older you are the more it will cost.
The problems with Over 50's Life Insurance: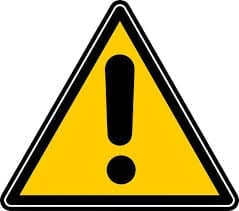 1. Inflation
These policies are often advertised as perfect for funeral planning, and although this is partially true you need to be aware of inflation. If you live a long life it is possible that the value of the plan might not cover the cost!

It is important to remember that as you get older the cost of goods goes up, think of the cost of a house from 20 years ago compared to now and you get the idea!
What can you do to limit the effect of inflation?
Index Linking – This will increase the lump sum value of the plan annually, usually in line with the Retail Price Index (RPI). BUT your price will also increase, over a long period of time the effect of compound interest can be significant! So you need to be confident your budget in retirement will have some room to increase.

Estimate inflation and fix a lump sum and price based on average life expectancy. This is obviously complex as guessing both when you will pass away and inflation rates is difficult to say the least, but at least your price will be fixed and there will be no surprises.

Take out top-up plans in the future – It will almost always be more expensive to take up top up plans in future, so you want to avoid this scenario. Also the new plan will have the 1-2 year payout restriction.
2. The Maths!
The bottom line of these plans is that if you live a long life you can often end up paying in more money than your family will get when you pass away.
Work out when you have paid in more than you get back from the Over 50's plan!
This is basic stuff – If you are paying in £20 a month and your payout on death is £4,600 then it will take you over 19 years to pay in £4,600.

Work out your annual premium – Monthly premium x 12 months (£20 x 12 = £240)

Divide the sum assured by the annual premium – £4600 / £240 = 19.2 years

Add this to your age and voila – so if you are 65 years old you will be 84 before you have paid in the same as what you get back! If you pass away before this age your family will receive more than you have paid in, if you live longer then they will get less!

What is the maximum you could pay in? In this circumstance providing there is a cap at age 90 the maximum you could pay is £6,000 (£240 x 25 years).
Is this longer than your life expectancy?
This is the definition of being morbid, so take the emotion out of it, and decide whether you are likely to live this long or not. If you are in good health then simply look at the average life expectancy for your age, you can use this Calculator to work it out.

This is however where an Over 50's plan can seem good value; as horrible as it may sound, if you are in poor health and you feel that your life expectancy is not as good as the average person, then this may well be a good option. For example if you are obese or have a serious heart condition then the fact you can setup the plan with no medical is a huge bonus.
---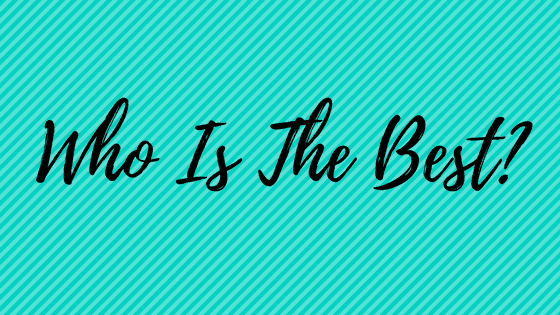 Who is the Best Over 50's provider?
There is no one best provider as it will depend on your age, whether you smoke, if you want index linking, how much you want to spend. If you have no serious health issues or history of cancer/heart issues etc then you can get better prices with a "Whole of Life" plan.

This is why we picked on Sun Life & Parky, although they are by far the biggest provider of over 50's life insurance, at all ages researched they provide less cover per £1 than anyone else.

One of the biggest problems we have with SunLife is that unlike other providers where you stop paying either after 30 years or at age 90, with SunLife you NEVER stop paying for the plan (unless you pay even more for a premium capped plan). This hugely increases the amount of money you could potentially pay into the plan as the maximum cap is remove!
Here is an example of a 65 year old – non-smoker, paying £20 p/m.
| | | | | |
| --- | --- | --- | --- | --- |
| Provider | Payout  | Age stop paying | Index option? |  Full payout eligible after.. |
| Shepherds Friendly | £4,622 | 90 | No | 24 mnths |
| AIG | £4,247 | 90 | Yes | 24 mnths |
| One Family | £4,205 | 90 | No | 24 mnths |
| Legal & General | £3,818 | 90 | No | 12 mnths |
| Royal London | £3,812 | 90 | No | 12 mnths |
| Aviva | £3,428 | 90 or 30 years | No | 12 mnths |
| Axa SunLife | £3,599 | NEVER | No | 24 mnths |
Note: the full sum or higher is usually paid if death is accidental during the 12 or 24 month period at the start of a plan; whilst illness cover is restricted. Correct as of August 2018

Here at My Insurance HUB we are proud to offer quotes from providers such as Shepherds Friendly, National Friendly, AIG and One Family as the providers we believe offer the best value for our customers. Use our comparison website here to get an online quote: Over 50s quote
---

Is there something better than Over 50's life insurance?
The truth is the best time to take out permanent life insurance is when you are as young as possible, and before you have any health problems. If either or both of these apply to you then an Over 50's plan is very unlikely to be the best option.

I am in good health!
If you are health or at the very least your only niggle is some IBS or high blood pressure controlled with medication, then you want the insurance company to know this. Remember that if they don't ask any medical questions they are going to assume you are sick!

A Whole of Life plan asks medical questions, and so you will almost certainly get a higher payout if you are in good health than an over 50's quote. You can use our comparison website to search the market for this type of insurance. Get an online quote from across the market here: quote
I am under 50!
Once again a Whole of Life plan will be better for you, firstly you can actually get one when you are younger, and you will get much more for your money than waiting until you are older and sicker before getting it sorted.
I don't need my cover to last forever!
Remember these plans are expensive because they are guaranteeing a payout no matter how long you live. If you only need cover until your kids are no longer dependent or until your mortgage has been paid off, Term Insurance will be significantly cheaper.
---
---