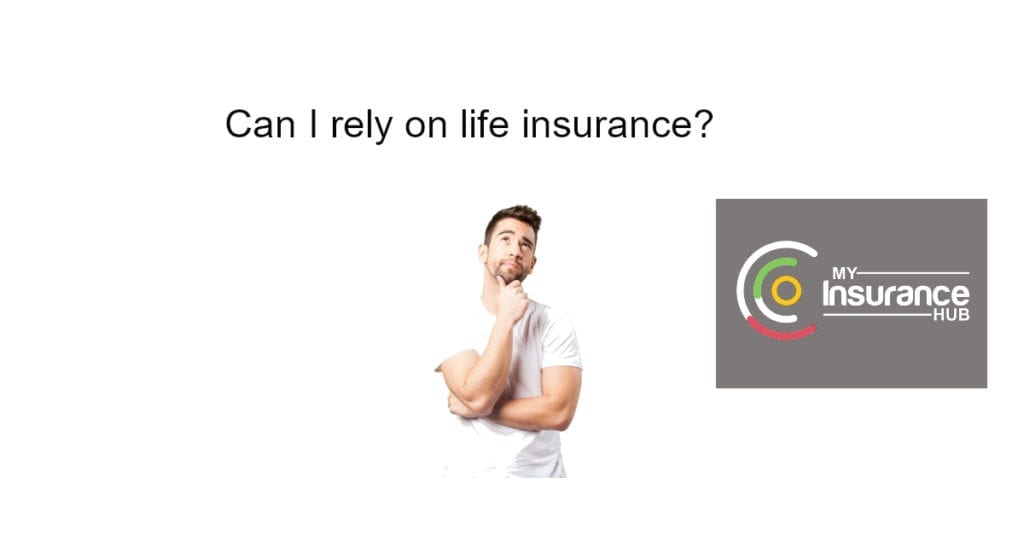 Public perception
Insurance is often viewed with a sceptical eye and there is a tendancy to tar all types of insurance with the same brush.
Poor experiences with car insurance and home insurance claims have led to continued scepticism from the public over the reliability of life insurance!
The reality
Life insurance providers publish their claims statistics annually, and over the last two years the industry average on payouts has been over 98% of all claims paid (ABI).
"Life insurance providers have consitantly shown that they honour customer claims year on year; so yes, they are one of, if not the most reliable form of insurance!"

Andrew Burton – My Insurance Hub
This month Old Mutual announced a 98.78% claim success rate of all life claims, they have also announced a 96.2% claim success on their critical illness policies. This is no longer an unusual sight, as the percentage claim success for critical illness has increased for the third year in a row.
The problem
Distrust of insurance has led to only 42% of people with a mortgage in the UK to have life insurance in place to protect their families. This means around 4.5 million home owners in the UK are at risk.
This distrust although unfounded, when combined with a long period of economic uncertainty such as Brexit has led to more and more people risking having no protection in place.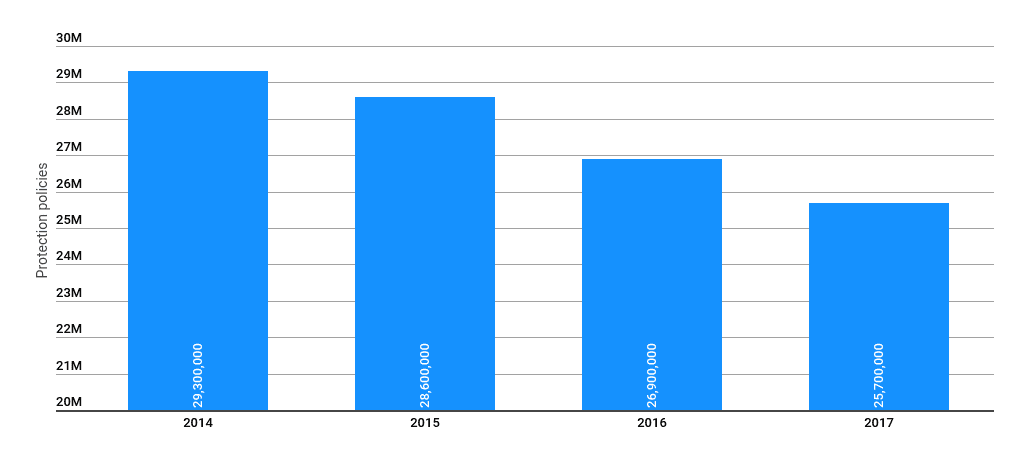 Benefits for those who dont risk it:
In 2016 £4.6 billion paid out in protection policies;
Every day over £12.5 million paid out
Many people across the UK have benefited from their reliability,

Even small providers like Old Mutual posted total claims across all their life and critical illness since 2016 now reaching £150m. In fact, in 2018 alone Old Mutual paid out £37.3m of life claims, and £19.3m for critical illness. As is usually the case, the vast majority of critical illness claims were for the three main conditions of cancer (66.45%), stroke (7.24%), and heart attack (11.18%).
Old Mutual were also keen to point out that they offer more than simply cash payments, and that they could also be relied on for an empathetic service and a caring claims process.
If you would like to talk about your insurance options and prioritising your financial cover, then ge an instant quote below or call us today on 0800 024 8685 and we can arrange a meeting.