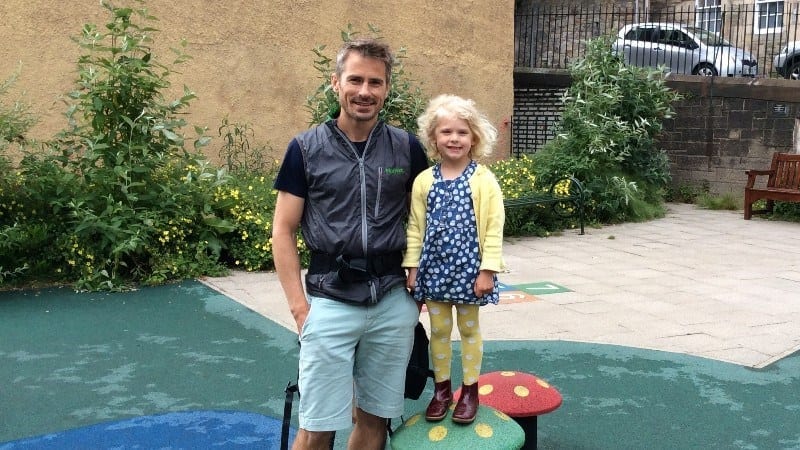 This article is based upon the Just Giving page of Ben Harrison, who is raising money in support of his late friend and colleague at Sega, Julian Davidson's family.
Ben is competing in one of the toughest IronMan events in the world – The Welsh hilly, windy one, including a rediculous tidal swim of 3.9 kilometers!
By posting this story we hope to both raise awareness for an issue close to our hearts and help Ben in his quest to support Julian's family.
Julians Story
Julian passed away suddenly in Edinburgh just before Christmas from an unexpected fatal heart attack, aged only 39. He left behind his loving wife Jess and two amazing young children, Freya (4) and Jack (18 months).
The family was due to return to New Zealand at the beginning of February. Julian finished in his last job in the UK the day before he died, and Jess was a stay at home mum. With no life insurance or Will to support them, Jess, Freya and Jack now face an uncertain financial future.
Julian is someone well known to people at my employer, SEGA. To myself personally,
"I am honoured to have called him a friend and a mentor;"
11+ years ago Julian gave me the opportunity to work at SEGA, he was my manager for a number of years and the main reason behind me picking up running as a hobby.
"Julian was not only an incredibly kind and honourable, dedicated family man and a true professional,"
He was also a great athlete with a number of marathons and ultra marathons to his name, with some very competitive times. He took me on my first 10km run at lunch; I was wearing beaten-up Converse shoes and needed a break half way to catch my breath! In 2011, we shared the experience of running the London Marathon – my very first and most painful – and I have never looked back.
I have now been doing marathons for a number of years and have been looking new challenges. With a long distance triathlon called "Ironman" being held in my hometown, Tenby – rural Pembrokeshire, South West Wales – this seemed like the perfect opportunity to try something new…
However, after joining a triathlon club to begin my training, I soon discovered that this is no ordinary triathlon and is known as one of..
the most gruelling on the whole world Ironman circuit,
with a tidal sea swim of 3.9 kilometres, an unforgiving and relentlessly hilly bike ride of 180 kilometres and similarly hilly 42km marathon run to finish. All of this is coupled with the unpredictable Pembrokeshire weather, which can offer up strong winds and heavy down pours – and the fact that I have only ever competed in a single Olympic distance triathlon 3 years ago, makes for a challenge unlike anything I have taken up before.
I am some way off Julian's exploits, however I am dedicating my first Ironman event on 15th September to Julian, with the hope of raising some much needed funds for his family.
Upon hearing about Julian's untimely passing and his family situation I felt compelled to do something to help and I was honoured when his family gave me the opportunity to raise money to help support in his memory.
I am a dad of 2 young children of a similar age and I cannot begin to imagine how my family would cope if the worst were to happen, so I feel very proud to be going through the biggest endurance challenge of my life with such a good cause behind it.
Please dig deep if you knew Julian and want to support me in what will be a pretty horrific day out of the office!
All funds will go towards giving Julian's children a head start in their new life in New Zealand. With each stroke, pedal and step I'll be given extra energy and motivation knowing that I'll not only be doing something I have never done before but I will be doing it raising money in memory of a friend and a mentor.
Thank you so much for reading and for any support you are able to give.
Ben Harrison – Director of Human Resources at SEGA Europe Limited
IronMan Wales – How Did Ben do?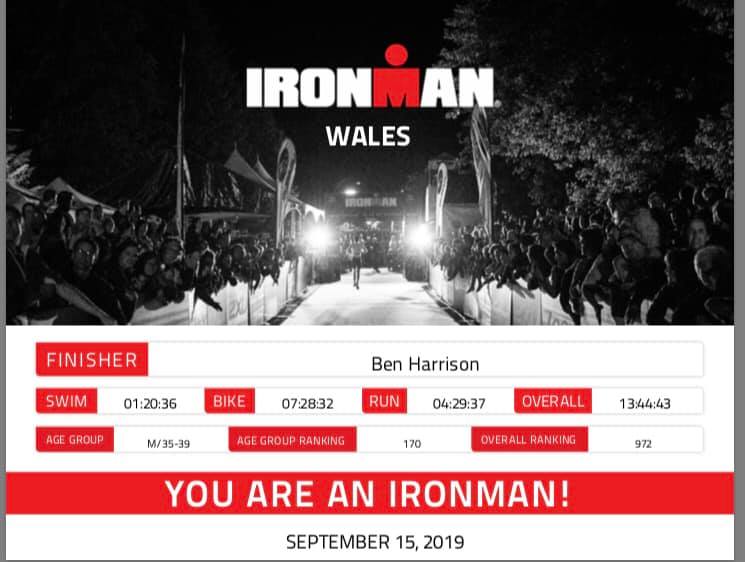 Ben completed the Iron Man on the 15th of September with a fantastic time of 13:44:43.
With the support of family, friends, the gaming community and their colleagues at Sega Ben has already raised over £3,800 for Julian's family. I can only say how proud I am of Ben for what he has achieved (I went to university with him), and know that Julian was truly lucky to have an "apprentice" and friend such as yourself.

Well done bud!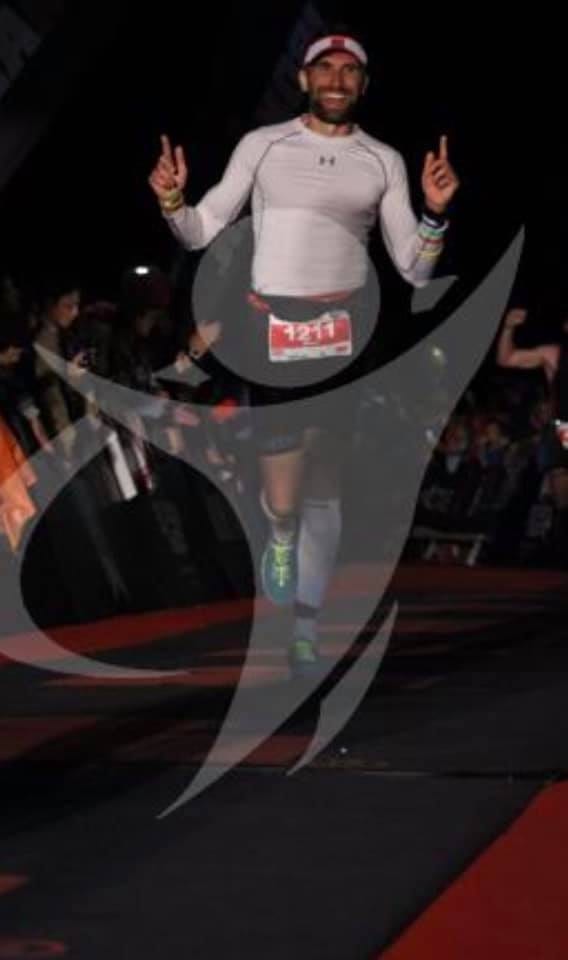 Ben's comments:
"Wow! I am genuinely humbled by the response so far. Just over 24 hours since this page was shared and we have doubled our initial target with over £2000 of donations! It's truly incredible and this is testament to how loved and respected Julian was."
"The impact that Julian made on so many people's lives is clear to see and so much positivity and consistency about his character;"
"he was the kindest person you could meet and it's so warming that we can pay our respects together. "
"Well, it was a long old day. I was up at 4 in the morning and got my money's worth with almost 14 hours of exercise. The swim went really well, the bike was unbelievably tough and the run felt like I had been at it for 10 hours already!!"
"It was utterly exhausting and challenging but so good to cross that finish line so I am a very happy man today. "
"This one is for Julian. RIP buddy."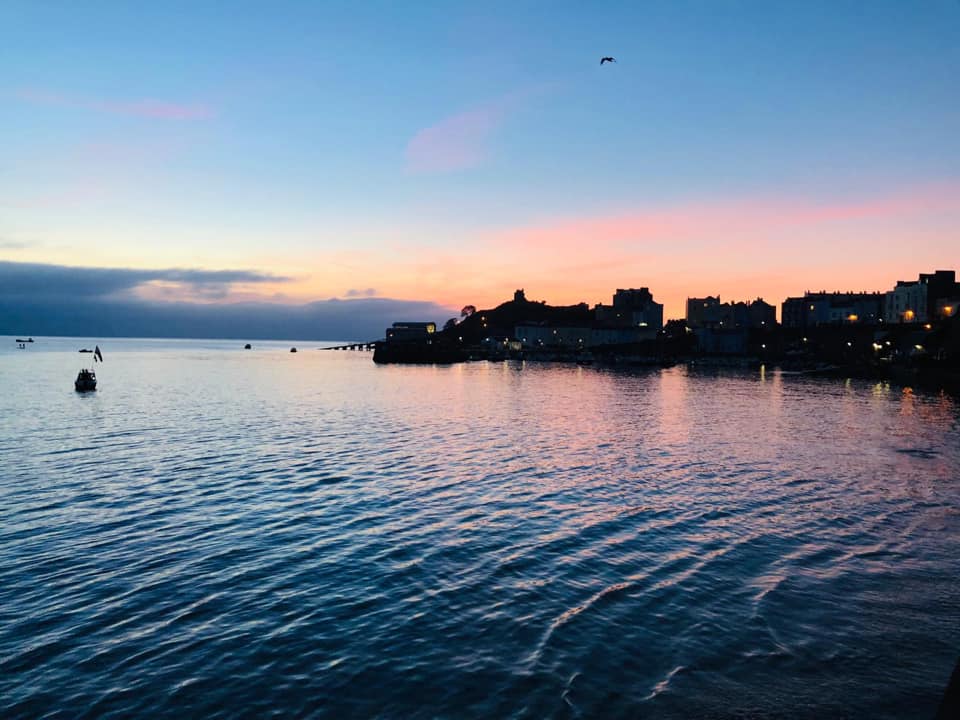 Support Julian's family
Head on over to Julian's just giving page below to give anything you can to help his family during a horrendous time.
Life Insurance and Will writing
If you are reading this with family of your own please make sure you have protection in place, just like Julian who was a super healthy individual none of us know when something unexpected could happen.
So please dont risk it, you can browse this site or give us a call. It is usually cheaper than you expect, it's easy to sort and can make a world of difference to those you care about in a time of need.
Here at My Insurance Hub not only do we get you the best deal we also offer a free will writing service with all life insurance plans. We can even help you put the plan in trust to make sure your loved ones get the money they need quickly.
To get a Life insurance quote call us on – 0800 024 8685
Or search online here –