Dementia is NOT a natural part of ageing –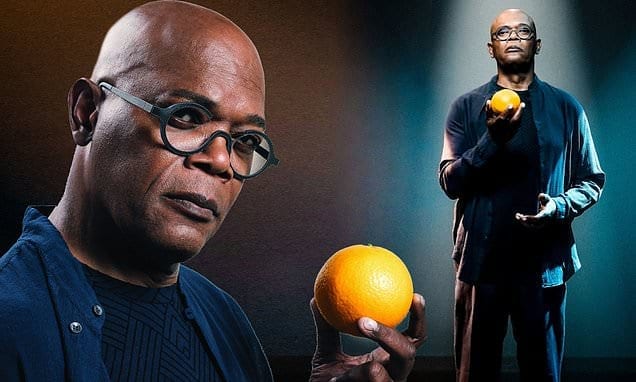 Alzheimers Research UK has campaigned to increase awareness around dementia since the start of the #sharetheorange campaign began in 2016.
With an ageing population and over 850,000 individuals in the UK alone diagnosed with dementia, it is already the leading cause of death in the UK and represents one of the greatest challenges to our society.
There is a general misconception that dementia is just a fact of life, that it just happens in old age, and crucially that "stopping it is beyond us", as Samuel Jackson says:
"We're wrong!"..

Samuel L Jackson
Alzheimer's is a leading cause of dementia
Although there are many causes of dementia we know that Alzheimer's disease is the most common. The video posted focuses on the fact that this is a "physical disease" and thus can be cured or slowed.
Instead of acceptance we need to increase funding and fight the disease in the same way we campaign for a cure for cancer.
Alzheimer's causes damage to the chemical connection between brain cells, which results in the physical and measurable weight loss in the brain. This damage can leave the brain weighing 140g less than a healthy one, which is roughly the weight of an orange…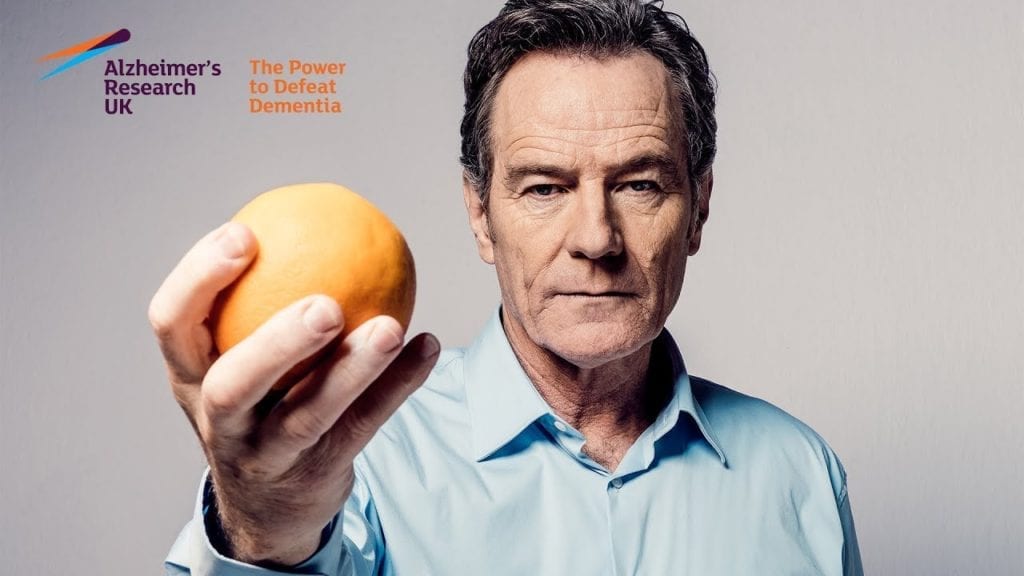 Why Samuel L Jackson?
Samuel has experienced what Alzeimers and dementia can do to an individual in his own family, in fact no less than six of his relatives have suffered from the illness.
He talks of his experiences when his grandfather, who he described as his "best friend" struggled with the disease:
"Heart breaking for me to see him not know who I am…"
Being such a personal issue to Samuel L means that he is the perfect ambassador to increase awareness for the condition and help raise desperately needed funding towards the research needed to slow or even cure the condition.
After all it could be your family member or even one day you personally who could benefit from a breakthrough in the fight against such a devastating and sadly common affliction.
Videos:
2019 – Watch the full video below:
#ShareTheOrange over the years
2016 – Watch the first #ShareTheOrange film starring Christopher Eccleston.
2018 – Bryan Cranston lent support to the campaign in 2018
How can i help?
Donate – Making a monthly donation of only £3 p/m to pioneers Alzheimers Research UK helps them bring about the life-changing treatments needed to combat the disease.
Become a local hero!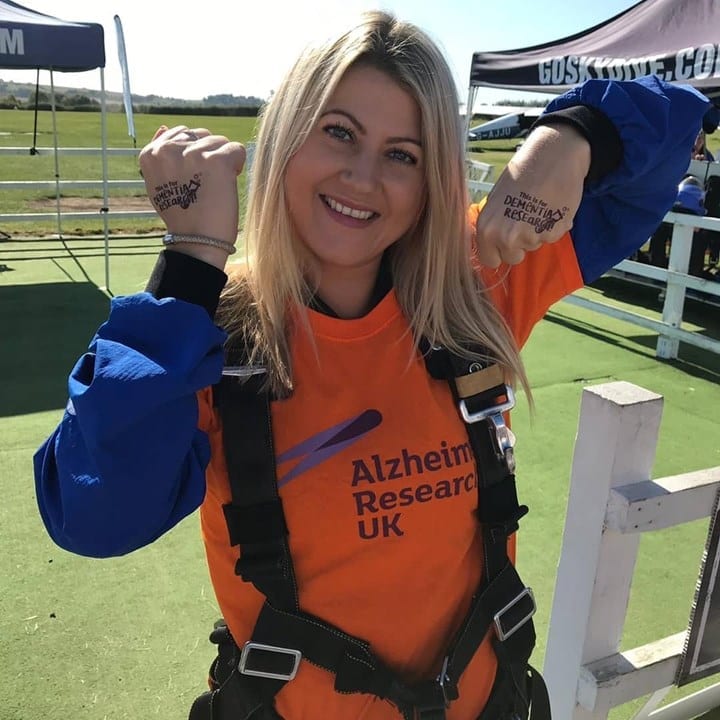 You don't have to be as famous as Samuel L to help, you too can take on a challenge to raise money for the cause.
We want to single out Becky Harvey from our local town of Bournemouth who bravely took to the skies this weekend and has personally raised an amazing £1,300 smashing her initial target for Alzheimer's Research UK.

"I have a fear of heights, Zip wiring, high ropes and even the Bournemouth wheel have made me scream! "
So she thought in support of her late Nan and battling mum she would throw herself out of a plane at 15,000 ft, freefalling for 60 seconds! Becky we salute you!!
Watch her video here:
"Alzheimer's is a cause that is close to my heart, 3 years ago my Nana passed away after battling with it for nearly 10 years. Since then my mum has also been diagnosed, it's hard to explain what it's like losing someone before you have lost them. I hope to raise as much as I can to help research and support this charity in all the amazing work they do. "
You can still support Becky by donating to her Just Giving page here, go on you know you want to 🙂
Share – #SharetheOrange
Simply by sharing the campaign on twitter or facebook you are helping to raise awareness and change the public perception towards this tragic disease. – options are below