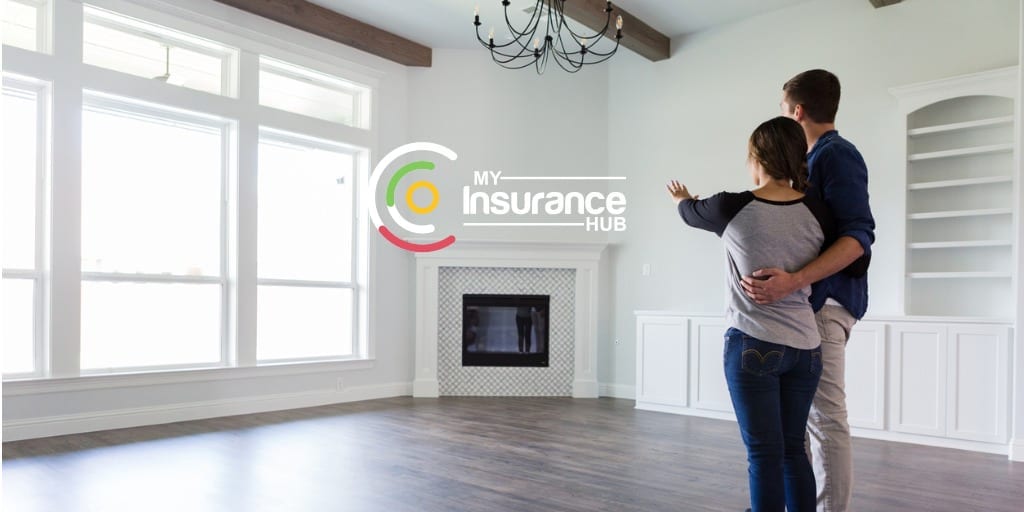 Protecting your mortgage with suitable cover such as life insurance, income protection, critical illness, and forms of payment protection, is vital in ensuring your home will not be repossessed if something was to happen that would stop you from working.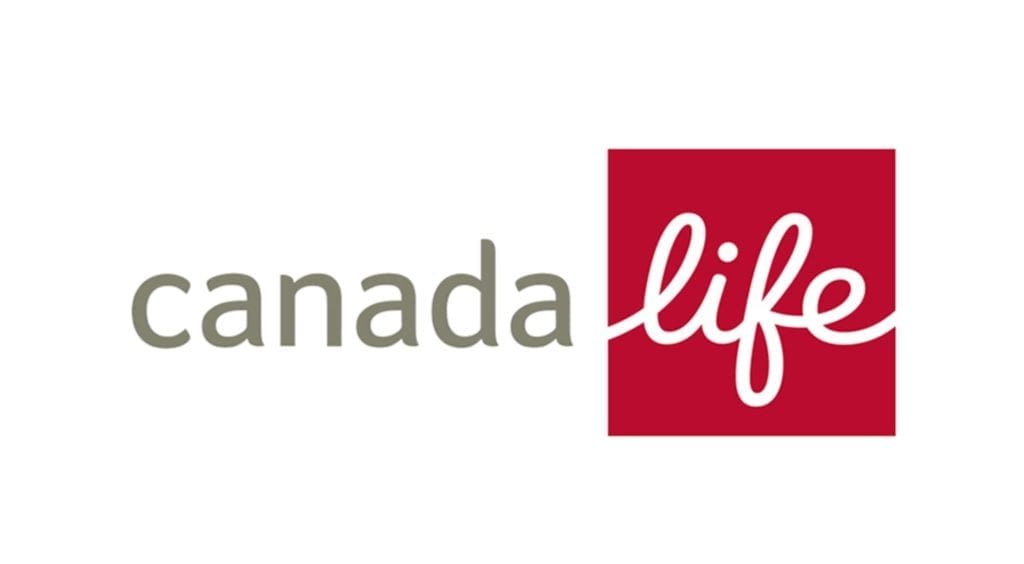 Despite this, new research Canada Life has found that as much as 13% of homebuyers who used an adviser did not discuss mortgage protection. This is despite pressure on advisers to ensure they always allocate time and ideally some of the buyer's budget to protection.
I don't need to worry as state benefits will help…
The state will give you £94.25 a week for up to 28 weeks if you can't work due to ill health.
Although better than nothing this is extremely unlikely to be enough to secure your mortgage payments, let alone pay your utilities, food and transport costs.
In fact at the end of 2018 the average UK family was spending £55.70 a week on food alone.
But not everyone is eligible for Statutory Sick Pay – it's only available for people who are employed, and Tax and National Insurance are still deducted from your payments. For full details on the state benefits available to you, go to www.gov.uk.
So what are the chances of it happening to me?
There are a number of risks to our financial security which can cause us to default on a mortgage and potentially lead to the loss of the family home:
Risk of suffering a serious illness
Risk of death (causing partner or children to lose home)
Risk of being unable to work for longer than two months
Risk of occuring before age 68
Here we look at the chances of the above happening to either of two 30 year olds who have purchased a home with a debt lasting until their retirements at age 68, only one of whom is a smoker.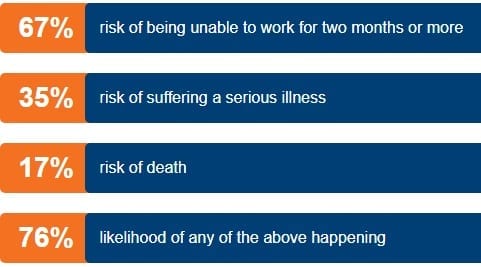 How would you cope financially?
With a 76% chance of one of the above happening to our couple over their working lives it seems inconcievable that some of the biggest risks to their financial future could be ignored.
The average individual income protection claim is paid for 6 years* which could mean you're out of pocket for a significant time with no income to rely on. With average savings shown to only be enough to cover two months of bills it is easy to see why your home is at risk if you dont protect your income.
Your back-up plan
If you're unable to work, making sure you continue to receive a regular monthly income is essential if you want to maintain your lifestyle with as little disruption as possible.
Insurance is too expensive..
One of the biggest barriers to setting up protection for our families and homes is the cost, or at least the perceived cost.
Car Insurance & Home Insurance are something we have to get but nobody is forcing you to protect your family or even yourself…you need to want to do it.
Many of us will happily spend money on coffees out, takeaways & pet insurance without blinking an eye, so why do we put off protecting ourselves?
Here are some examples of what a couple in their 30's could expect to get for the same cost of their treats:

The Research!
Worryingly, one in eight who did have the protection conversation with their broker still decided to not take out cover. This can leave homes at risk, especially if the worst was to happen such as being struck down by a long-term critical illness.
When asked, one in four said they could not afford the premiums on top of repayments. Nearly a quarter did not even see the value of protection and 18% believed they would never need it, despite 42% admitting they could only pay bills for two months if something was to happen.
The study of more than 1000 people who took out a mortgage through a broker found that life insurance was the most commonly purchased product with 57% of people taking it out. This is often bought as a decreasing term to match the decreasing amount left on the mortgage.
Critical illness was purchased by 36%. This protects against major illness, especially stroke, cancer, and heart disease, which accounts for around 80% of all critical illness. 31% took out Income protection, to ensure short term illness and absence doesn't eat into savings just to pay bills.
Mortgage Protection Quotes:
Get quotes online by using the link below or get in touch with one of our qualified advisers to help your make sure your budget goes as far as possible on : 0800 024 8685